This guide supports the grad level workshop on Current Awareness Tools.
The focus of the class is on tools to help you keep up-to-date with research in your field. These tools will save you time and effort. Tools covered include alerting services that notify you of updates to topics or journal tables of content by email or RSS news feed, tools that help you keep track of the research you've looked at, and that help you collaborate with others.
A good selection of research management tools can be found on the site Growing Knowledge: The Evolution of Research, an online exhibition from the British Library.
Powerpoint to Accompany Class
Popular Science/Technology Tools by Database Guide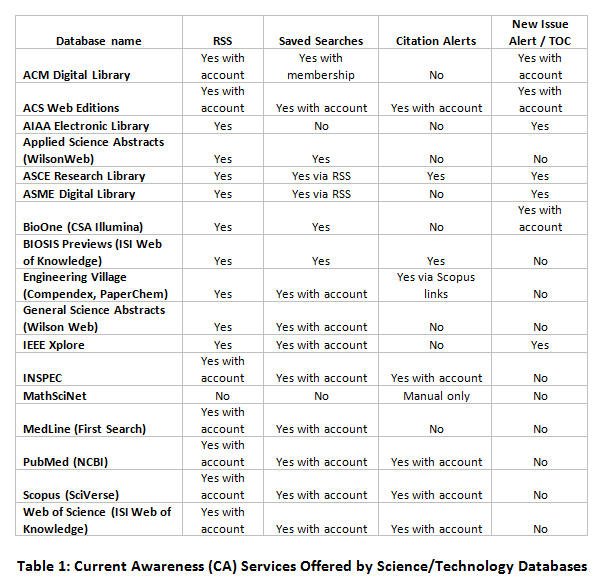 Table credited to: Leatherman, C and E. Eckel. The Use of Online Current Awareness Services by Natural Sciences and Engineering Faculty at Western Michigan University, Issues in Science and Technology Librarianship, Sp. 2012.